Massage tao-tantra course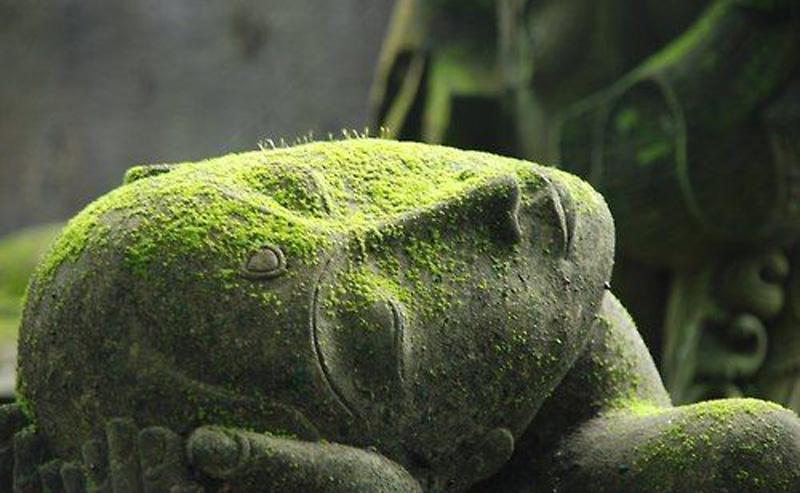 Un Chemin vers une harmonie entre le coeur et l'esprit
Le Tao comme le Tantra invite à la lenteur, à la fluidité, à l'écoute de son souffle, de sa pulsation, il unifie le corps et l'esprit, nourrit l'amour de soi et le respect de l'autre.
En stimulant les méridiens d'énergie le massage Tao invite à la détente et favorise l'assouplissement de nos cuirasses en donnant au cerveau de nouvelles informations. Ce qui nous permet de développer sa puissance orgastique et sa capacité d'aimer.
Le massage Tao unifie le corps et l'esprit, nourrit l'amour de soi et le respect de l'autre.
Durant cette rencontre vous allez expérimenter des gestes simples qui permettrons à votre partenaire de se détendre, de se libérer éventuellement de ses tensions et de pouvoir s'abandonner en toute innocence.
Le désir sexuel est naturel et inné. Il ne peut ni ne doit être 
refoulé. Il peut s'exprimer d'une part sur le plan physique avec son ou sa partenaire ou alors, grâce à ce massage, l'énergie sexuelle peut être transmutée et alors être utilisée en tant que force créatrice.
Patrice vous invitent dans un beau voyage tant sur plan physique, émotionnel, mental et spirituel.
POUR QUI?
Ce séminaire est ouvert aux célibataires ou aux couples, quelque soit votre orientation sexuelle, que votre relation soit au beau fixe ou en difficulté.
L'énergie est vibrante, elle crée des ondes qui apparaissent à tous les niveaux de l'existence, à l'intérieur et à l'extérieur du corps.
Par son expérience tantrique  et son amour du vivant, Patrice va vous
 inviter à faire vibrer vos cellules afin de vous ouvrir à une infinie possibilité du mouvement de la vie.
soutenir être pleinement avec soi et l'autre sans aucune intention par la respiration, le mouvement, l'écoute…
 faire surfer sur la vague de la spontanéité de l'extase…
Une invitation à se laisser toucher au coeur, pour se laisser ressentir et se laisser porter par la sagesse de son corps et goûter le plaisir de vibrer.
Tarif.  350 euro/ personne - 320 en couple. Pension de 100 euros /personne en plus  Auberge espagnol dans magnifique Gîte dans le Drôme https://lafermedesessarts.com
Patrice Gyrre


Patrice pratique le massage depuis plus de 10 ans mais également le Gi Qong, le Tantra, la danse libre et le tango. Son expérience du massage Taoiste crée un espace enveloppant et sécurisant qui permet une véritable plongée intérieure. Artiste peintre, père de 2 enfants, Patrice est avant tout un amoureux de la vie et aime partager toutes ses passions.
Stages tao-massage à venir:
Stages tao-massage à venir
I discovered the TAO massage with Patrice about 9 years ago. The learning was progressive, fluid, and very educational even for a beginner. I discovered with this massage in consciousness, slow, soft, precise, and deep, a powerful tool for self-transformation. First on the physical level, because it combines deep and gentle work on the whole body, a precise approach to releasing blocked energy; it allowed me to feel how to reconnect my head to the pelvis and the heart. Once all the codified gestures were acquired, I felt freed from the desire to do well. I felt something magical to observe and to feel, under my hands, the transformation taking shape as my practice progressed. This year, I wanted to follow this TAO massage course again with Patrice, and this time as a couple! It was a wonderful opportunity to take time for ourselves, to nourish our intimacy and our relationship. Beyond the relaxation, the awakening of the senses, and the sexual energy or the feelings of pleasure, I found centering and real inner tranquility.
- Gérard
Yet accustomed to practicing different types of massages, there is only the Tao massage that allowed me such a full and complete abandonment. It is practiced with professionalism and with great kindness, thus inducing a reassuring and enveloping atmosphere. This massage invites complete mutual trust between the one who gives it and the one who receives it, so it is particularly conducive to total letting go. You never know in advance what will happen during a Tao massage, what sensations we will arrive, what emotions will come up, what waves will pass through us. Truly, each Tao massage session is unique. Through its slowness and fluidity, it invites us to listen to our sensations and our energies.
- Nicolas